In this post, I will explain to you the way to design a nice Profit and Loss statement presentation with a financial table.
A standard financial report includes a series of tables with income statements, cash flow, balance sheet, equity changes, and liabilities. With this type of dense table, the information should be presented as simply as possible.
P&L Statement Table Slide Before the Makeover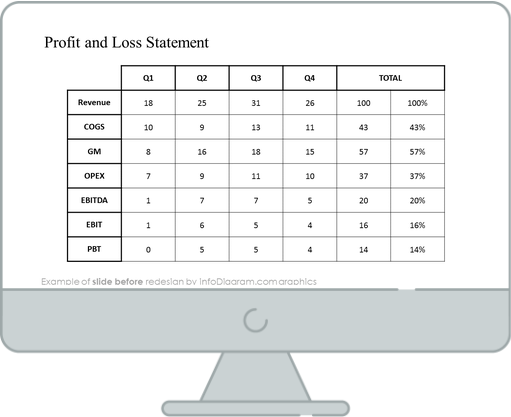 Our source slide presented above looks old-fashioned and overwhelming. It's also quite monotonous.
Let's see now what the recreated slide version looks like.