Do you need to present overlapping items or elements that have something in common? Giving such information can be quite messy and look unclean. The solution for that is simple – use diagrams!
There is a specific type of diagrammatic visualization that is great for presenting complex hierarchies or concepts that share similarities. They are called Euler diagrams.
In this guide, we will see how to convert a complex table into a clean-looking slide with an Euler Diagram illustration explaining the overlap between the supranational European bodies.
The Slide Before the Redesign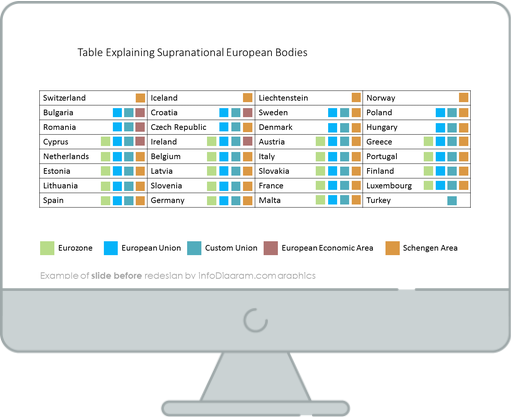 Our source slide presented above looks very average and not so easy to understand immediately. The audience needs to take a decent amount of time to understand the point.
The Slide After the Redesign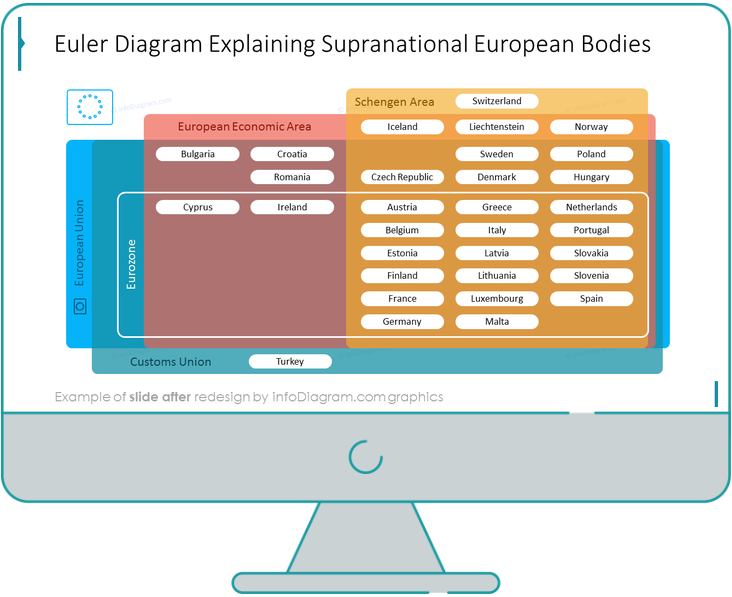 When compared together, we can definitely say that the uplifted slide sends a far more precise message, and looks more modern and appealing.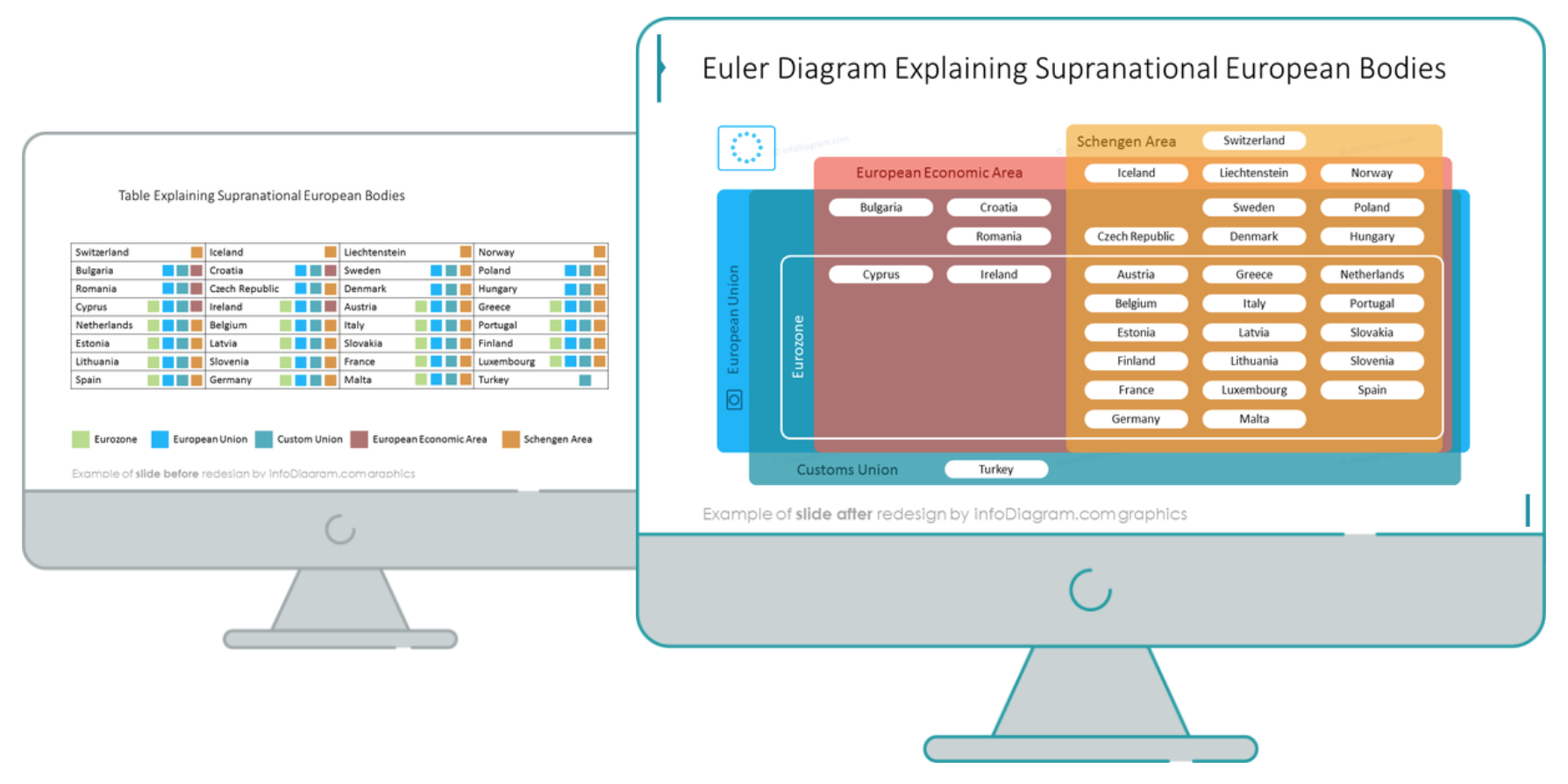 Let's see now how we recreated this slide in a few steps.
Step 0. Analyze the source information
Before you start slide creation, take a moment to analyze the information you want to present. Identify overlapping areas. There may be several levels of overlap, like in our example of various European bodies. Therefore try to sketch out several versions showing how areas interfere. See what they have in common. Choose the best representation.

Step 1. Illustrate with shapes
Start by adding rectangle shapes with different colors, and add opacity to make the overlap more visible.
Step 2. Position the rectangles to explain the common and separate areas
As next, position the rectangles to express the separate and common areas of the Supranational European Bodies – EU, Schengen Area, EEA…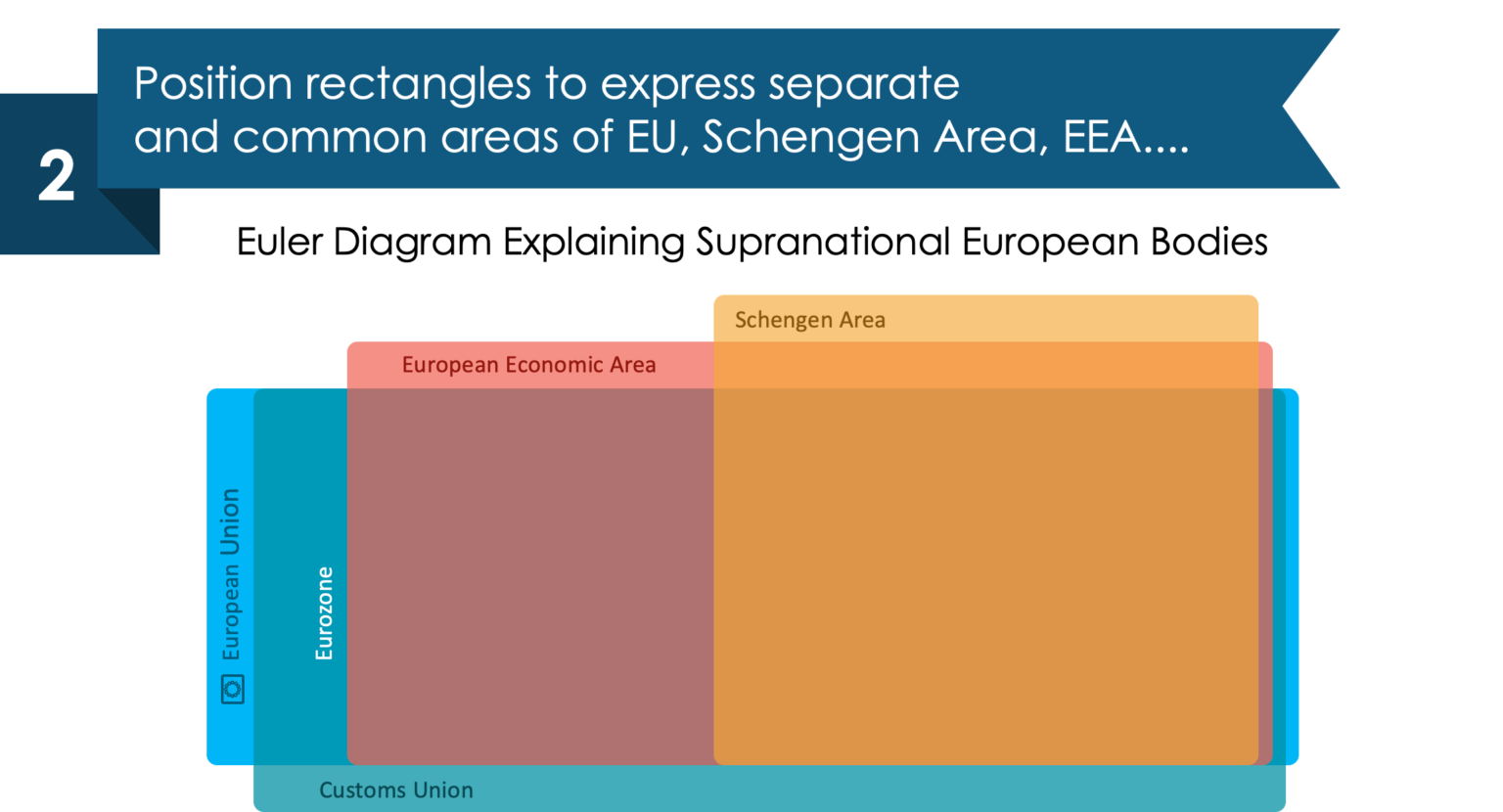 Step 3. Add the examples – countries
Write down the country names in the corresponding zone, whether this is EU, EEA, or Schengen membership, or where they overlap.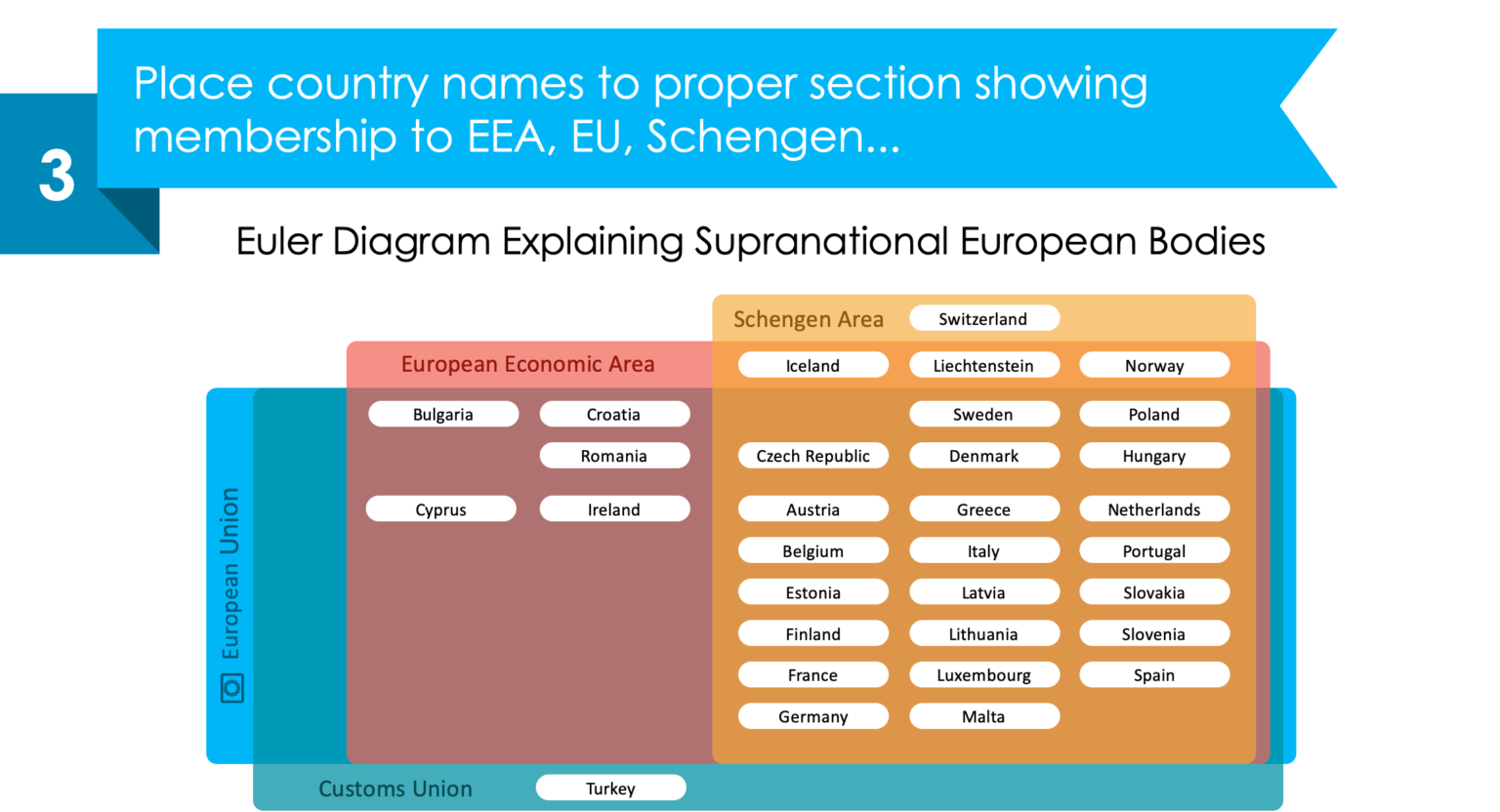 Step 4. Highlight the zone you talk about
During your presentation, always highlight the group you talk about, just as we did in the example below with the Eurozone.
Do you need more ideas on how to redesign tables? Then check our series of posts and learn how to make them like a professional.
You will find also more presentation design tips in the following YouTube Video:
Want to create infographic slides by yourself? Make sure you download this free sample kit and start today!
Sources
The slide redesign guide we used in this blog is an inspiration from the infoDiagram's Euler Diagrams of Set Relationship PPT Template collection. Check it out for more graphics.
In this blog, you can also find more design tips on how to present overlapping items.
Recent Posts