In this blog, we will present how to graphically facelift a presentation slide expressing a strategy process of business recovery after big market changes, such as a post-pandemic situation.
Let me show you how to transform unprofessionally looking graphics into a consistent and smooth process diagram. Sounds complicated? No worries, with a few PowerPoint tricks it's very easy.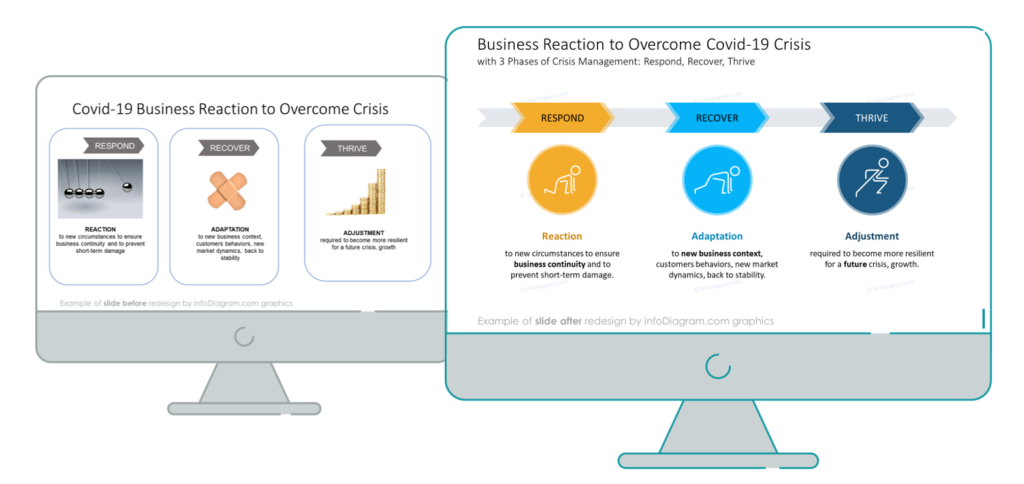 In our slide above you can compare both graphics, the before and after the redesign stage. Notice how the old one on the left-hand side has less vivid colors and appears stuffy and hard to read. While the final one on the right-hand side looks more colorful, and it's easier to understand.
Let's look at them closer.
Slide before the redesign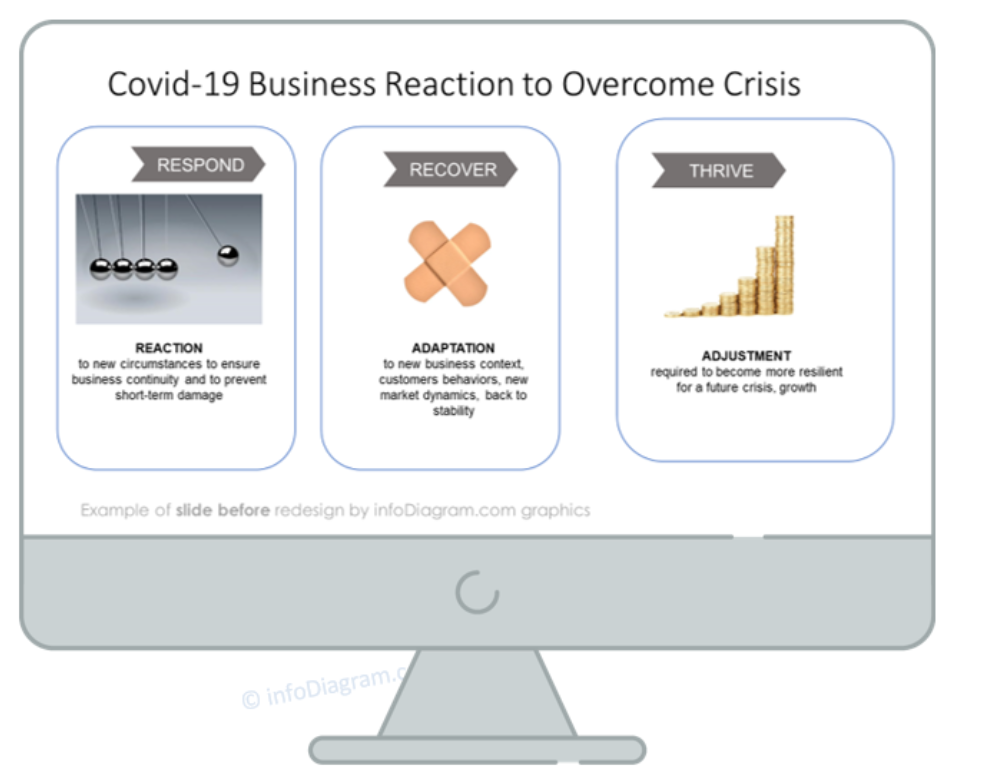 Slide after the redesign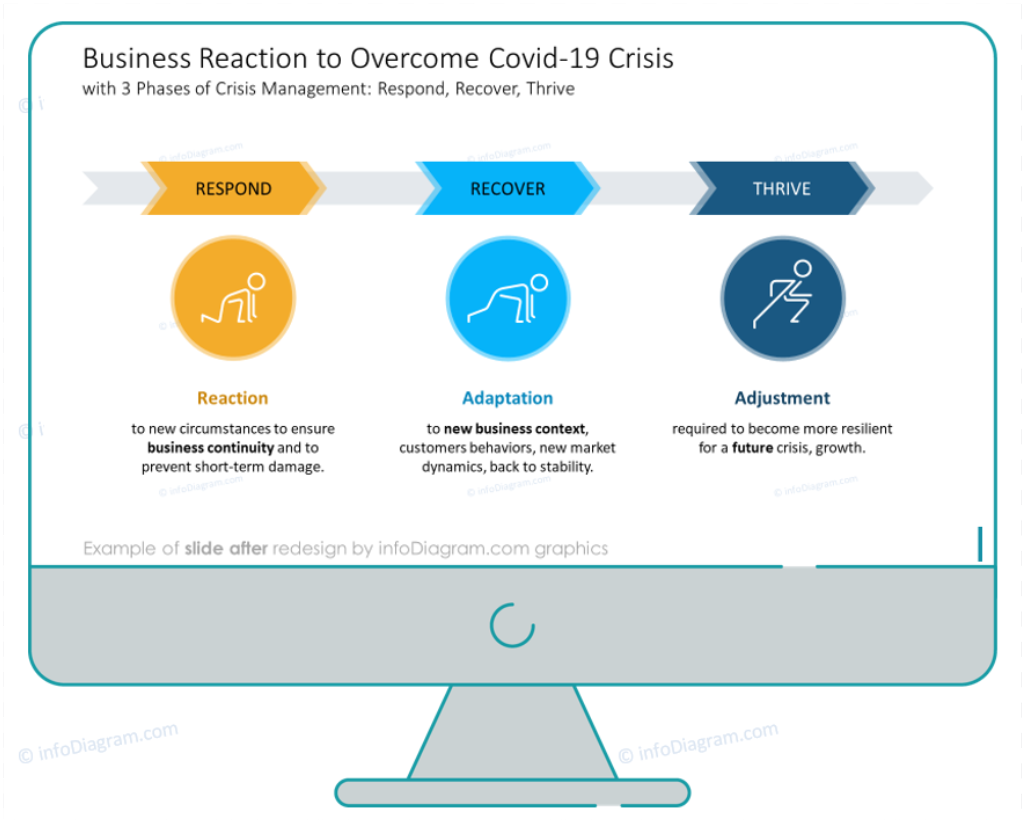 Keep reading to see the slide transformation of how we created this graphic in a few steps.
Step 1: Replace the columns with arrows to show the recovery process
Firstly let's show the process itself with stronger visuals. Here you can create a simple flowchart diagram using chevron arrow shapes. They are present in standard PowerPoint shapes.
By replacing the columns with the arrow graphics, you can present the recovery time flow process more understandably.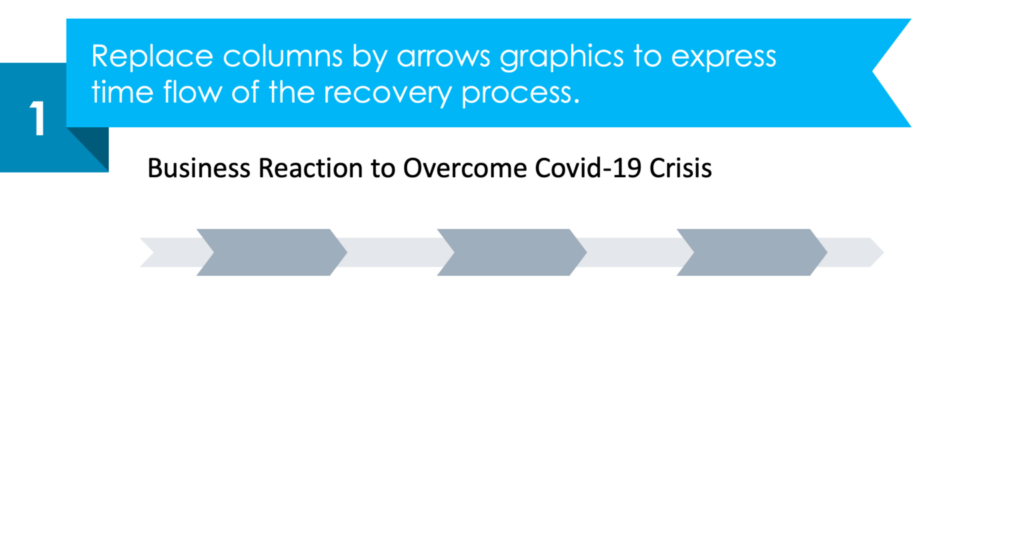 Step 2: Add the circles to place the icons inside
In the next step, let's prepare a space for the content. You can add circles for placing icons to explain each stage of the process.
Leave some space under the arrows and circles for the explanation text.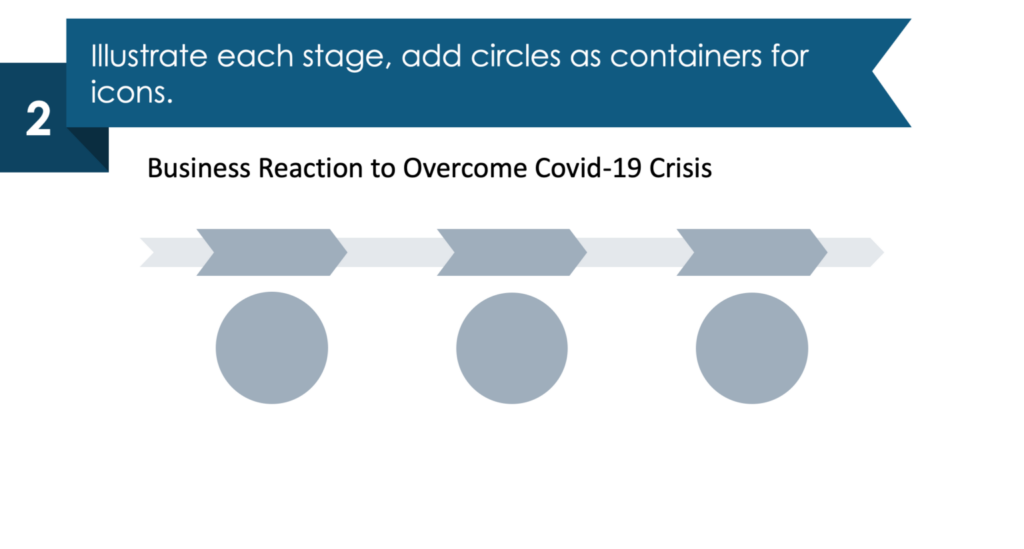 Step 3: Add colors for better visualization
Make the slide diagram colorful! See how we added different colors for each stage to avoid a monotonous look. This makes the slide more appealing and distinguishes the strategy stages.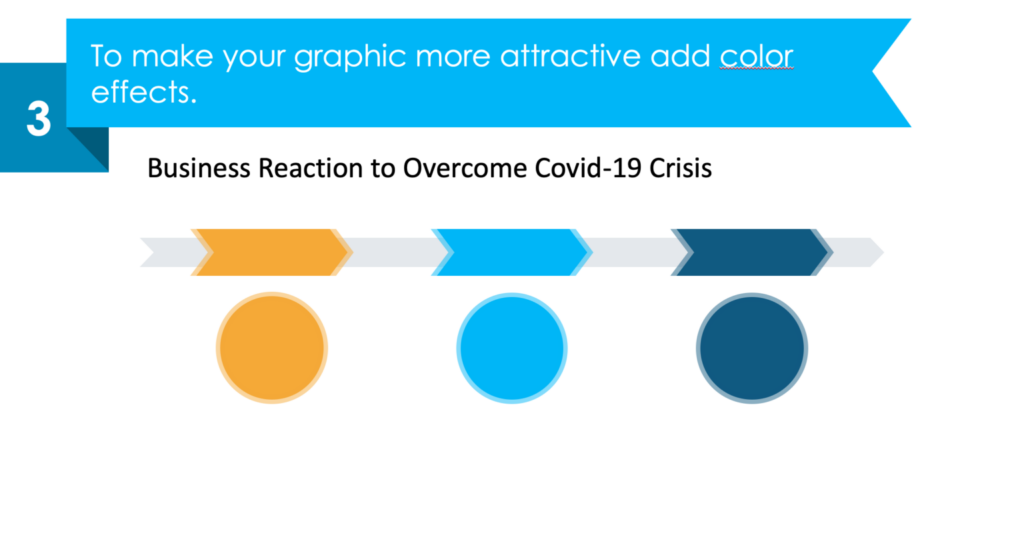 Ideally, if you can apply some color coding – match color with the content. For example, the first stage can have the most vivid color. Or the final step can have a green color to express the goal achievement.
Step 4: Insert your text and icons in the free space
Now, when we have base graphics ready, let's add the icons and text description of each process step – Respond stage, Recover and Thrive state.
Select specific icons that represent each stage e.g. referring to a running as we did below.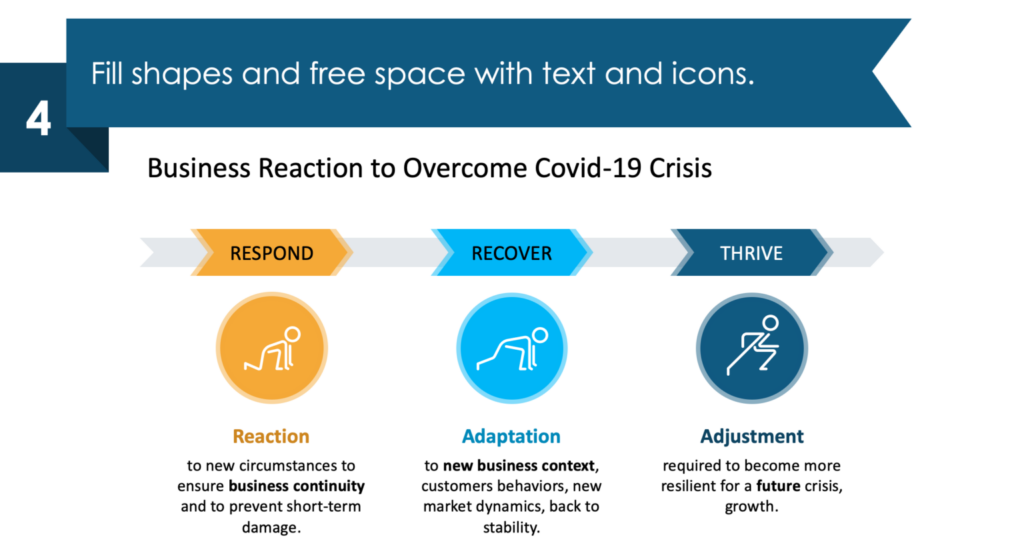 I hope you find this PowerPoint slide graphical makeover useful.
Remember, to create an attractive presentation, it's important to present it along with appealing, easy-to-grasp infographics to explain your ideas to your team.
For another example of a similar slide redesign, you may check Change Management Kotter's Stages Timeline related article.
For the animated guide check this infoDiagram Youtube tutorial:
Source
The slide makeover graphics are part of the collection Post-Pandemic Recovery PowerPoint template.
That template is part of infoDiagram library of presentation graphics, you can browse there a specific PPT format icons sets or business strategy templates.
For more graphics ideas on the topic of post-pandemic recovery process, check article 10 Infographic Ideas for Post-Pandemic Business Recovery Plan Presentation.
Related Posts
You may also like other posts