Here is a redesign case study showing how you can graphically change a PowerPoint slide describing an HR onboarding process.
We will use the presentation explaining hiring with pre-onboarding and without it.
Slide with HR diagram before the redesign
Our source slide contains a table describing the steps of this HR process.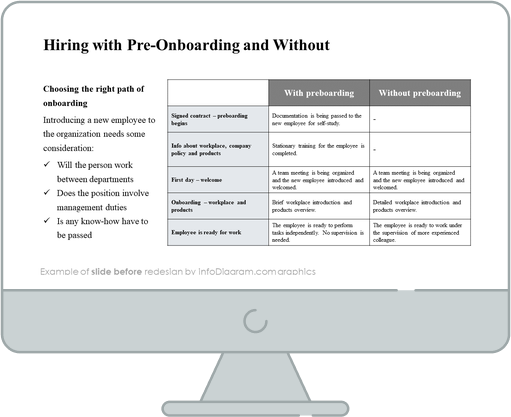 Let me show you step by step how you can change such a slide into attractive infographics.
Slide after the redesign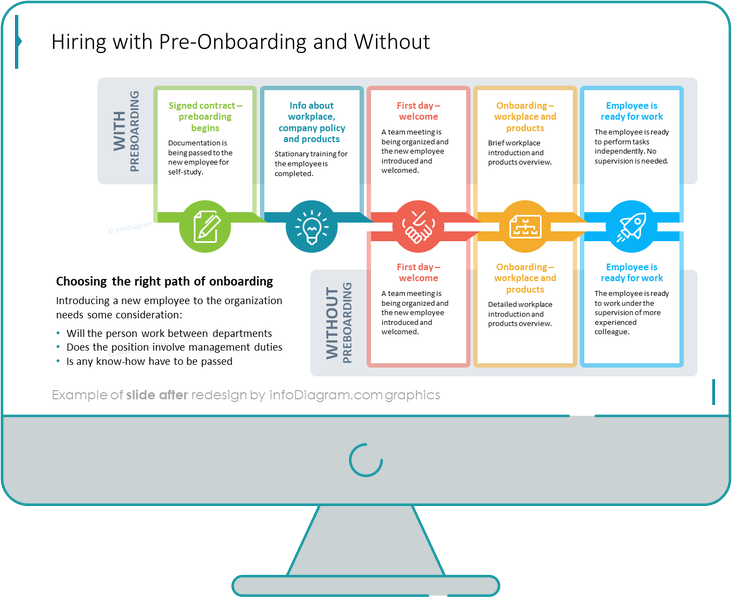 Let's analyze the process of this slide transformation. When we put together both slides, you can see that facelifted slide looks more appealing and is also easier to follow.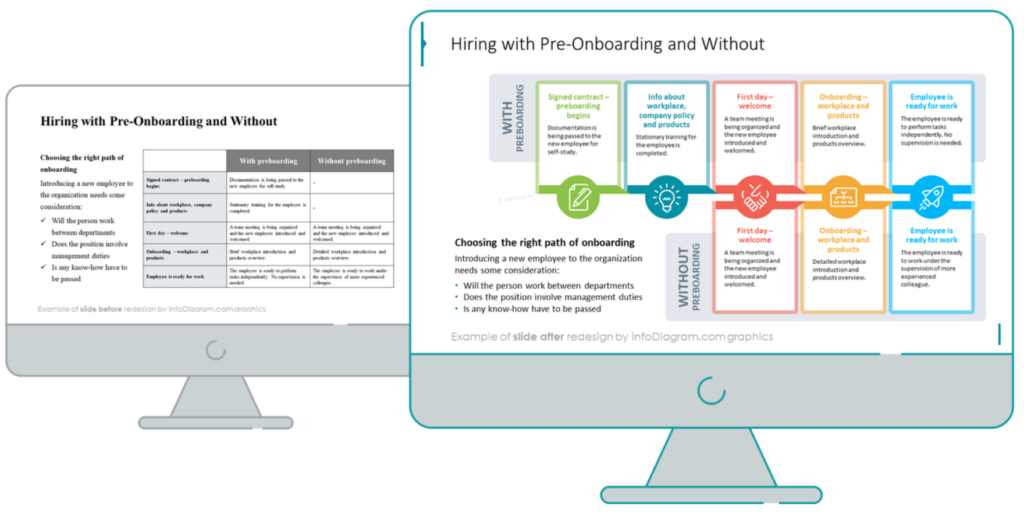 Step 1. Replace the default table look by a diagram
You can replace a default table with a black grid. Try to reorganize the data in a more logical way. In our case, we restructured content to show steps of recruiting process as a horizontal flow.
Step 2. Use color coding
Your slide will look better if you will use more vivid colors. Your content will be better exposed especially if you assign a separate color for each step of the process.
Notice how we started with green color as this is the color of a positive start.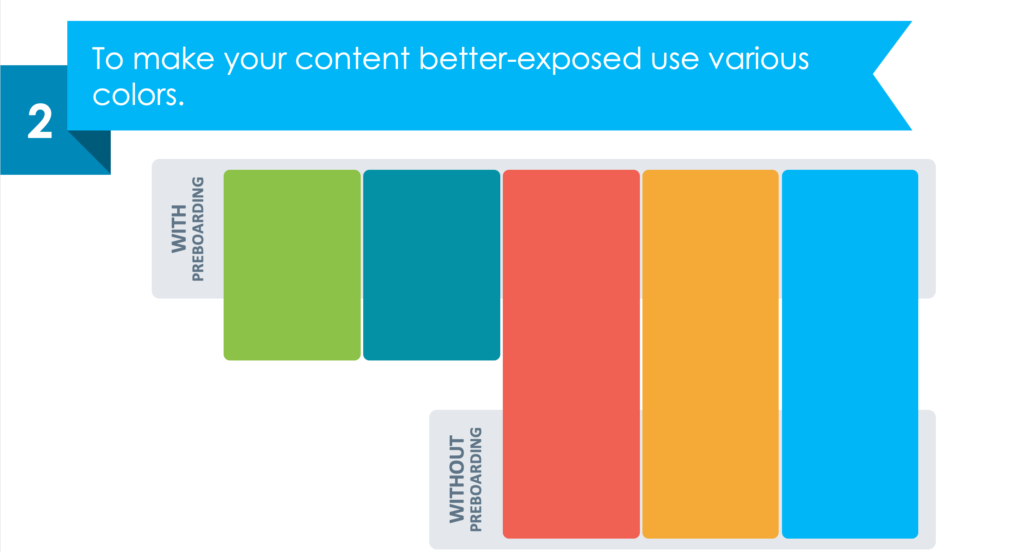 Step 3. Place content into your diagram in a readable way
Now you can write your content inside blocks of the diagram. Ensure the text has enough margins, so it does not go too close to shape edges. This way the diagram will remain readable, not stuffed.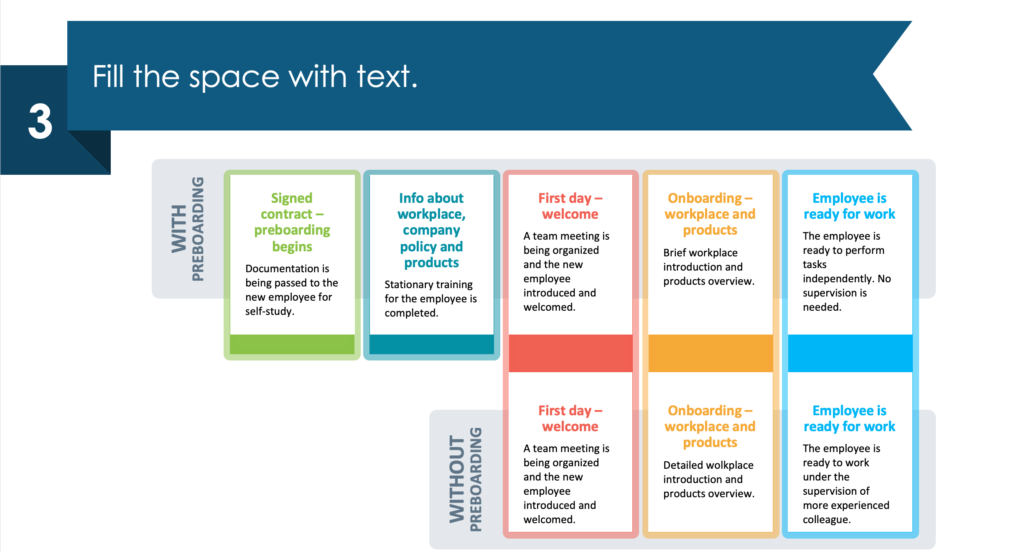 Step 4. Enrich diagram with additional design elements
You can add icons to illustrate each stage, and arrows to show the reading flow. See below how the slide has changed.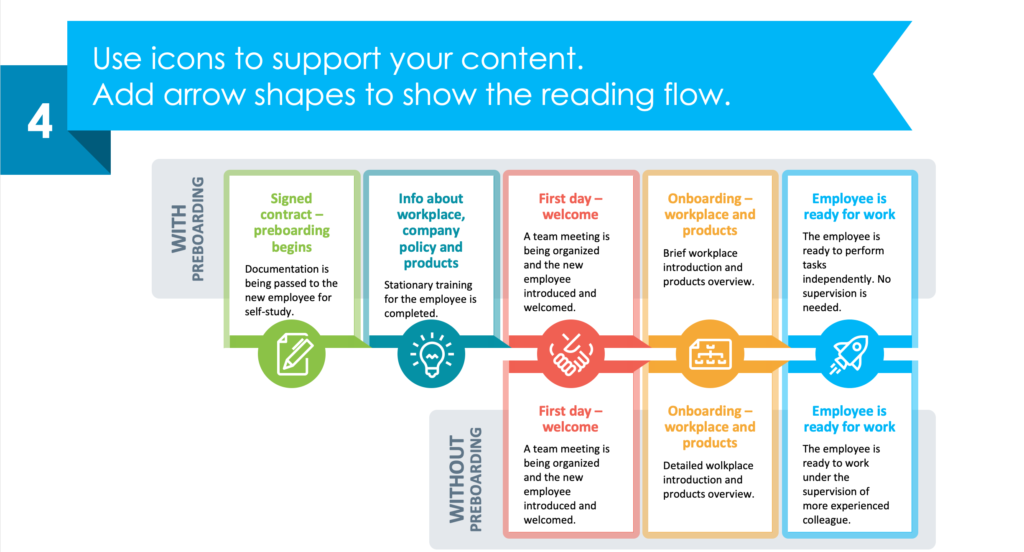 I hope you will find this new slide design more interesting that the original slide.
Here is a YouTube movie illustrating more parts of HR Hiring and Onboarding process.
Sources
The slide makeover graphics we described here is based on the Recruitment, Selection, Hiring HR Processes PowerPoint Template infoDiagram's collection. Check there more slide graphics on this topic.
Related Posts
You may also like other posts.